Xpel PRIME Window Tint Is the Best Choice to Keep Your Vehicle Cool
Superior Quality You Can Count On
Lets face it, it gets HOT in Prattville and Montgomery. Thankfully, we can help you beat the heat. Window tint is one of the most effective ways to block the heat, protecting both you and your vehicle's interior components. We carry the best of Xpel's PRIME tint line: HP & XR. We also utilize Xpel's incredible pattern database to make sure your tint is installed safely, no disassembly or cutting required. Check out our packages below and contact us to learn more about how Xpel can help you protect your investment.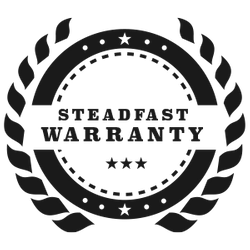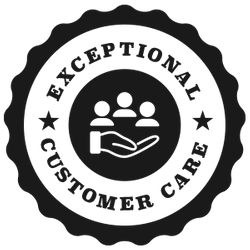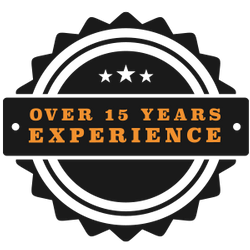 Why Choose Xpel PRIME For Your Vehicle?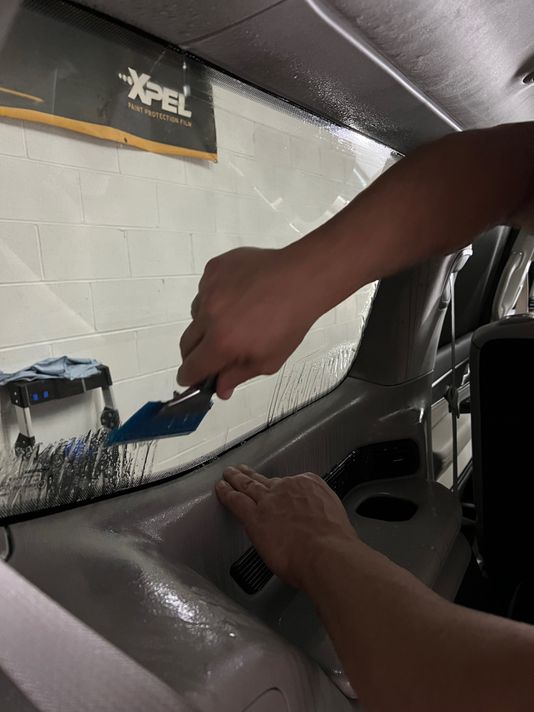 Lifetime Warranty
Xpel PRIME window tint is designed with longevity in mind to safeguard your vehicle for years to come. In fact, Xpel film is backed by a lifetime, transferable warranty, which covers:
Discoloration

Fading

Delamination

Cracking

Peeling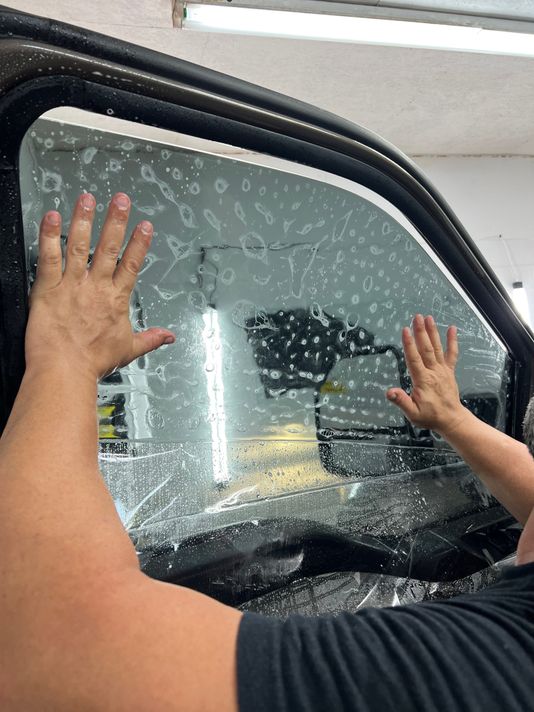 Superior Quality
When it comes to window tint, not all film is created equally. We've all seen purple, bubbling window tint, and it looks horrible. At ProLine, we don't fool around with lesser quality films. We want to offer you the best service possible and choose to partner with companies like Xpel who stand behind their products.
Xpel PRIME XR Ceramic Tint

Xpel PRIME HP Metallic Hybrid Tint

Factory Trained Installers

Xpel's Famous DAP Pattern Database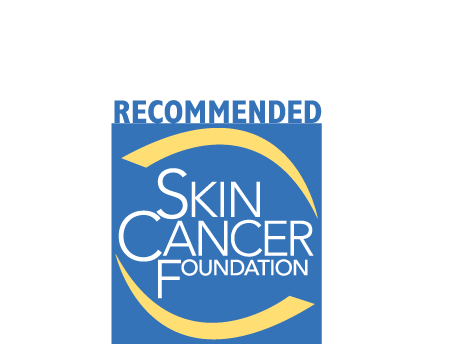 Unparalleled Benefits
Along with its longevity and durability, Xpel is extremely versatile. Not only can we customize this paint protection film to fit any vehicle, regardless of make or model, but we can also apply the film to any smooth painted surface, including:
Improved Appearance
99% UV Reduction

Skin Cancer Foundation Recommended

Protects Interior From Fading

Reduces Glare

And So Much More!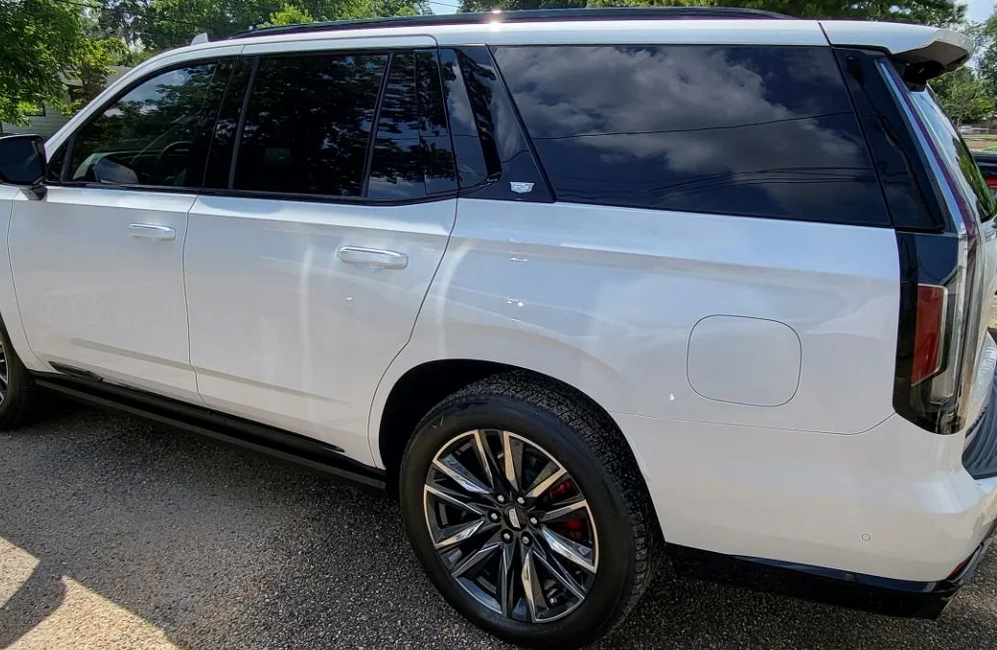 Ceramic Tint
Xpel's XR family line of tint is truly incredible. If you're looking for the best looking, highest quality film on the market, this is it. XR uses a proprietary blend of ceramic particles and blocks 99% of the sun's UV rays; but what's really impressive is that it'll block up to 98% of infrared heat. Most window tints can't do that.
What's that mean for you? If you're like most Alabamians, you're sick of the summertime heat. Because of infrared blocking technology, tinting your vehicle with XR is one of the most effective ways to cut down on feeling the effects of that heat in your vehicle. No more feeling the sun beat down on you while you're driving down the road. No more waiting forever for your car to cool down. You can relax and ride in superior comfort.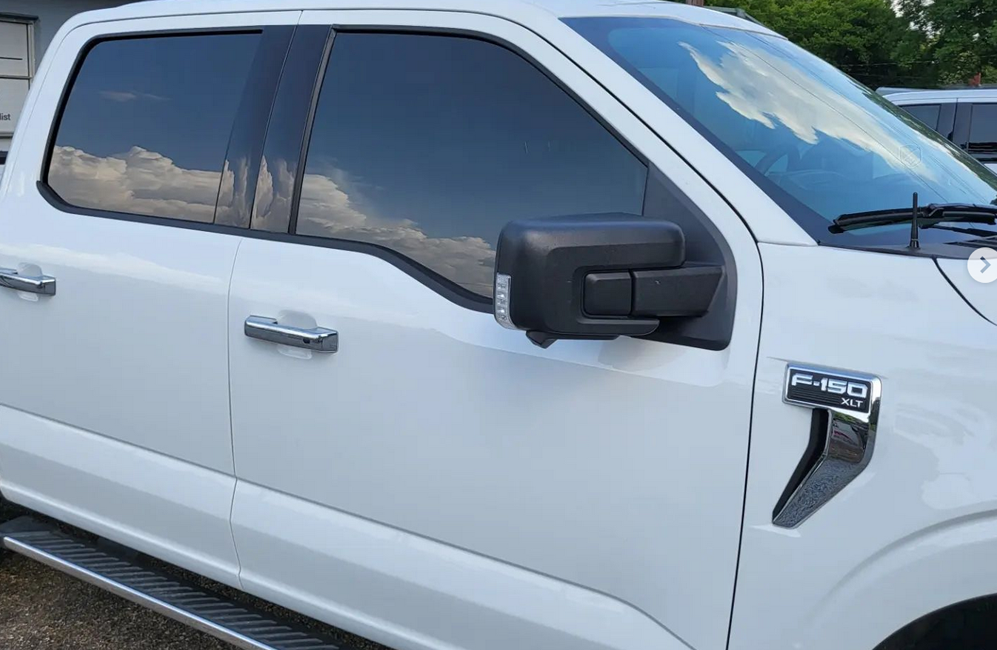 Metallic Tint
Our secondary tint offering is from Xpel's HP tint line. It offers a blend of value and performance by providing exceptional UV protection AND better than average infrared rejection. While this is a secondary, cheaper alternative to XR ceramic tint, this film is no slouch by any means. It's the best budget friendly option out there for your car. It'll keep you cool, look amazing, provide privacy, and so much more.
When you're ready to upgrade your vehicle with long-lasting, durable, and stylish window tint, there's only one choice: Xpel PRIME. Get in touch with the experts at Proline Detailing today to determine the right options for your car, and keep your vehicle cool for years to come. Serving the larger Montgomery area.

Still Have Questions?
We understand that window tint is an investment and we want you to be as comfortable as possible before you take the plunge with this product. We are available to answer any questions or address any concerns you may have regarding the application of Xpel to your vehicle. In addition, Xpel has put together a fairly comprehensive FAQ on their website that you can check out here: